---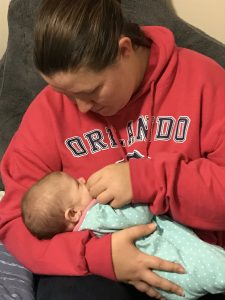 I was recently blessed with a new addition to my growing blended family. My fiancée just gave birth to my beautiful baby girl. I have had the opportunity to stay home with her for 3 weeks and spend time watching her grow, feeding, changing and just being a part of her day to day life. My employer was good enough to offer 2 week bonding and for me to take an extra week off with my vacation. This was not something that was offered when my first daughter was born. Instead I went to work exhausted and ended up leaving that job before I was let go because it was hard to focus on both home and work.
I know there are tons of studies done saying how good it is for the children to have dad around, I believe it good for the parents too. Dad can help mom while she is getting back on her feet from working so hard for close to 10 months to bring that little life to the light of day.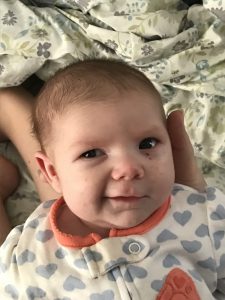 Dad gets to watch the first giggles and smiles as they happen. This time can bring the parents together cause mom isn't overwhelmed and dad doesn't feel left out.
Many working parents don't get the opportunity to spend that time. I believe more employers should offer parental bonding giving everyone time to enjoy our children. I will say after going back to work that I miss the time watching my little one grow. It's hard only really getting time late at night and on weekends. She changes so much each day, new firsts and new realizations. With my first daughter I missed a lot of firsts and luckily with my second technology allows my to see the things she does second hand  which while isn't the same is still a nice way for me to feel included.
So dads and moms what's your take on bonding? I hope you all get or got  the opportunity I did.